Kitchen Voyeur Season 2: Whole Cooking With Evan Hendrix.
Hello everybody. We just finished shooting Episodes 1-6 of Kitchen Voyeur Season 2 and they're off to the editing suite. So our first Episode, Mise En Place, should be out for Spring Break.
Here's what we have so far:
Mise En Place: Removing Obstacles. Clearing Your Path. (Or Why the French Actually Enjoy Cooking and Life in General).
How to Use a Cook's Knife Like a Cook
How to Break Down a Chicken
How to Braise Anything
How to Sauté Anything
How to Grill Anything
I thought you might like to get a flavor of what it was like to cook and shoot, cook and shoot, cook and shoot and all day long with Evan and our intrepid A/V team: Paul Wagner & Jeremy Korb.
It all started with delays, of course. Filming is a "hurry-up-and-wait" business. I'm sure you've heard that. The weather was spitting bullets and penetratingly cold, so Paul and Jer prudently took the long way from Portland to Bend (4-hours), to avoid snow and traffic jams on Mt. Hood Pass. (You might not know this, but living in Bend is sort of like living behind the Iron Curtain during a soviet winter, but in a good way. The Cascade Mountain Range cuts us off from the rest of the West. But we don't care, you see. We like it that way.)
We didn't start filming till afternoon. Yet somehow, we got 6 Episodes in the can and off-loaded to computer by dinner time. Quite a feat really, considering we were working with new camera gear and finicky soft boxes (umbrella lights) that were almost impossible to assemble without poking your eye out. Oh, and did I mention the occasional baby crying in the background, just to make life interesting for our sound man?
But we were keeping it real. We were in a real kitchen, in a real home (Evan's), with real food, real dogs, and real kids in orbit around us. I mean, isn't that how you cook? Thought so. That's why this series is for you.
And dinner was a dream. You can imagine how much food we had after braising and grilling, braising and grilling, braising and grilling, sauteing and julienning all afternoon. Several dishes we had to make twice, due to screw ups and outtakes. SO. LOTS. OF. FOOD. We needed help to eat it all. So my wife and kids came over, plus a few of Evan's friends, and even his mom. We were all so hungry and it all smelled so good that we found ourselves eating straight from the kettle with our fingers, or double-dipping with spoons. The moans of delight that ensued were almost comical.
Evan is truly a master of his craft. I can't wait for you to see what he does. Too bad we don't have a smell-o-vision for you. But here's the good news: you are absolutely, positively, encouraged to please, please DO try this at home.
After dinner, we were in soaring spirits. We found ourselves with elbows on the table, leaning in and laying plans for Season 3: Cold Fire. The Art and Science of Fermentation. Yeah baby. Love me some sauerkraut and stinky kimchi!
And that's a wrap for this shoot. But it's not the end of shoots for this season or the next. Hardly. It's just the beginning. Because when it comes to food, all you need is curiosity, permission, and a few techniques. We got that.
See you on the interwebs...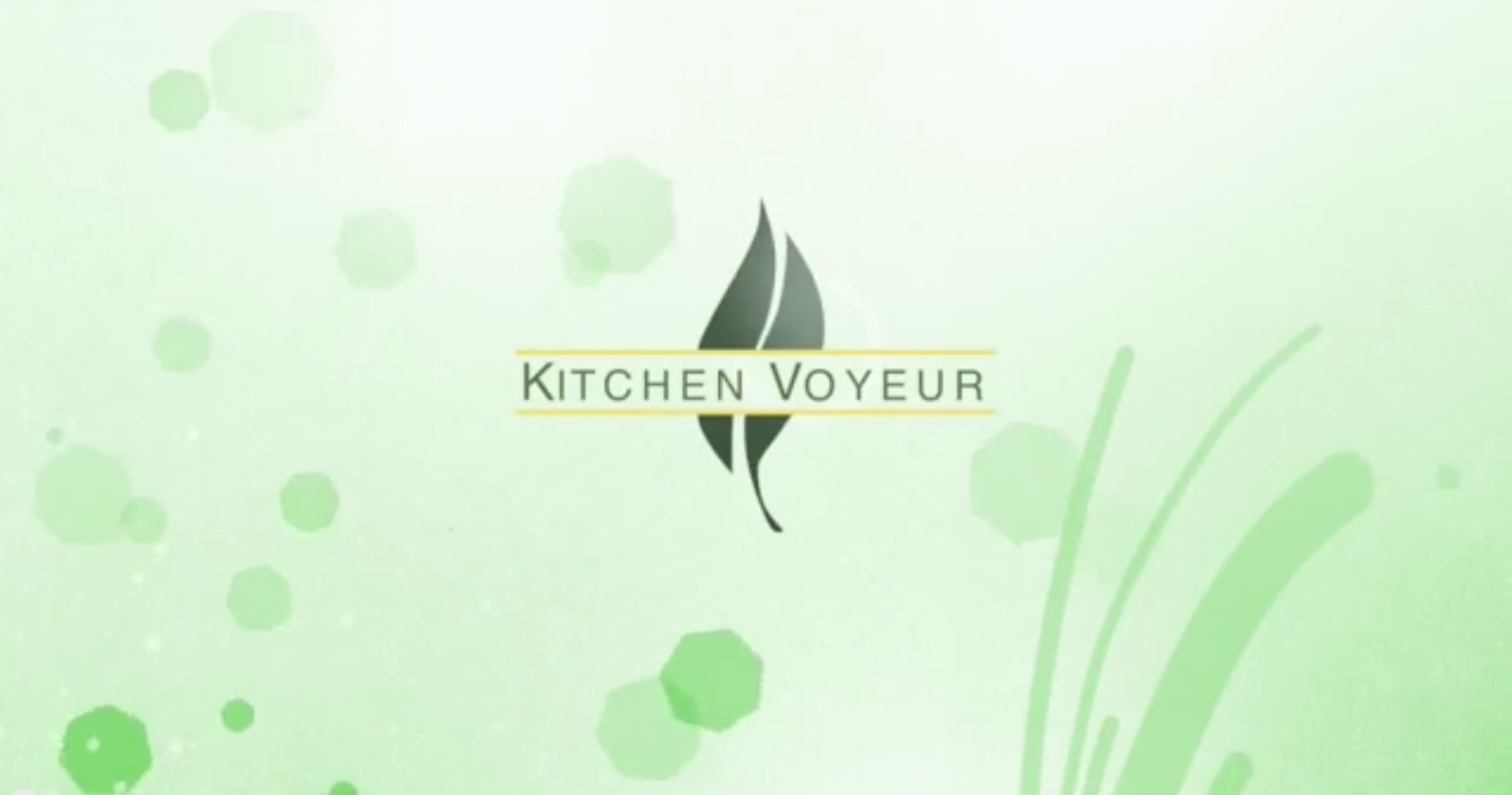 Catching Up With Season 1.
If you missed an episode or two from Season 1, no worries, you can still catch up. Even if you're a newbie, you can catch up. There are only 5 Episodes.
Here's a rundown of Kitchen Voyeur Season 1 with links:
Related Posts: