Easy Greens.
I'm going to give you the most straight-forward greens recipe I know: Sautéed Spinach.
This recipe was inspired after eating lunch at an Italian restaurant one afternoon. With Sicilian flourish, the waiter brought me this brilliant green side dish of sautéed spinach and I thought, really dude? But when I tasted it, I found it more flavorful than my main dish--by far. It was stupefyingly simple. As near as I could tell, the dish consisted of just 5 ingredients: olive oil, garlic, lemon, sea salt, and fresh spinach.
So I went home and tried it. And it worked. And now, I pay it forward:
It's the Simple Things...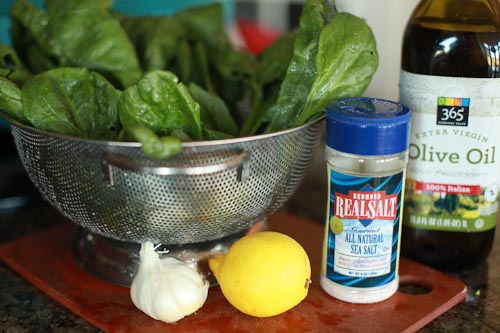 Ingredients:
Four cloves of fresh garlic
1-2 tsp fresh lemon juice
1/2 tsp grated lemon zest
A generous amount of extra-virgin olive oil
Sea Salt to taste.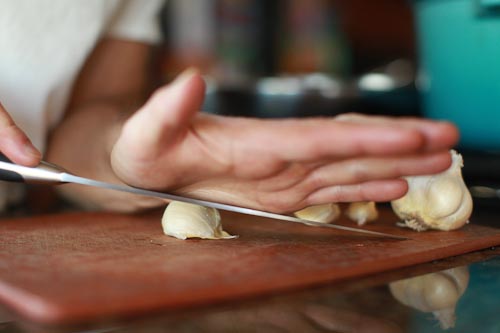 Instructions:
In a medium sauce pan, pour enough extra virgin olive oil to cover the bottom a few millimeters deep.
Turn the burner on as low as it will go. (Don't destroy the phenols in your olive oil with too much heat).
Crush the garlic cloves with the flat of your chef's knife. Discard the crinkly stuff.
Now wait 10 minutes for healthy levels of Allicin to develop in the garlic. (See my post: A Better Beige).
Place crushed cloves in the saucepan. Simmer for 3-5 minutes till slightly brown.
Place spinach leaves into the saucepan. Toss to coat with oil.
Cook just long enough to wilt the leaves.
Sprinkle with sea salt.
Drizzle with fresh lemon juice and a little more fresh olive oil. Sprinkle with lemon zest.
Toss one more time and serve. (You may want to gently squeeze out excess liquid using tongues).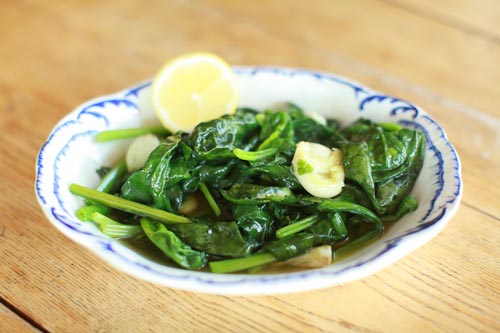 Enjoyment.
This dish goes well with so many things it's ridiculous. But here's an idea. Since spinach contains Betaine, which appears to protect against carcinogens in cooked meat, why not make spinach the main dish and garnish with your favorite skirt steak?
It also goes wonderfully with Perfect Brown Rice. Really, the possibilities are endless.
bon appétit!
Yours in Health and Resilience,
Marc Wagner, MD, MPH.
P.S. An excellent resource for selecting, storing, and using greens is the Leafy Green Food Guide at WholeFoodsMarket.com